Balancing an important meeting from home and entertaining your child is no cakewalk. Whether your child is a toddler or older, they will feel bored by being cooped in the house and nobody to play with. You may get an important call and your child whining to play a game with you, what do you do? The simple answer is kids activities that they can do on their own.
These toddler activities will keep them entertained, as well as tire them easily. This will give them and you a good night's rest. Doing different activities every day will create an element of fun and surprise for your child. The activities listed are fun, requires minimal items and set-up time.
Read on, and find out the 10 activities that your child can do when you work from home without any parental supervision.
10 activities for kids when parents work from home:
1. Cleaning the toys
Take a bucket, bowl, etc. and fill it to the brim with water. Submerge the toys of your child into it. Give your child a towel and ask them to take each toy out and then clean it and dry it with a towel. This kid activities home will reduce your work of cleaning and keep them entertained for some time. Remember to avoid electronic toys in this activity.
2. Play dress up
You will have a box full of your child's costume. Ask your child to dress themselves up in each of the dresses and click pictures by themselves. If not costumes, then give them full access to their closet and ask them to create multiple looks and outfits. In the end, you can develop some pictures and stick them on the refrigerator. If you are looking for toddler activities home, then this is the best and will keep them occupied for a long time.
3. Build a fort
One of the best kid's fun activities is to build a fort of blankets in your house. You can build it in the hall or their room. Fill this fort with their toys, books, coloring tools, and healthy snacks. They will spend the entire day in the fort doing various activities. You can also give them a flashlight so that they can create shadow animals.
4. Target practice
One of the most fun toddler fun activities can be target practice. Give them some sock balls or softballs and ask them to hit the walls. You can mark "X" on your wall with masking tape. They can practice throwing the objects at the wall until they hit the target. You can increase the difficulty of the target by drawing "X" in different locations. They can also do the same with a bow and arrow.
5. Scavenger hunt
For this fun kids activities, you need to prepare the clues and store the items away in advance. You can do this the previous night. Prepare a long list of items for your child to find, and each item will have a clue. The clue will lead to the ultimate prize. The length of the game can depend on your work schedule. You can also use the help of other family members to hide and store clues.
6. Necklaces
One of the best fun toddler activities is to prepare necklaces. You can provide them with a plastic band or thread and some beads or cereals with holes in it. Ask them to prepare necklaces for every member of the family. This task will keep them busy and in one place for a long time. You can wear it for a while to make your child happy, as well as praise their craftsmanship.
7. Errands and learning
The fun kid's activities home can have them run some basic household errands for you. Kids are always too eager to do what adults do. Hence, you can give them a rag and water spray bottle and ask to clean the window of the house. You can give them a list of groceries. They can get it from the fridge and cupboards and put it on the island for you to make a meal. It will keep your child busy and you also get some help around the house.
8. Mural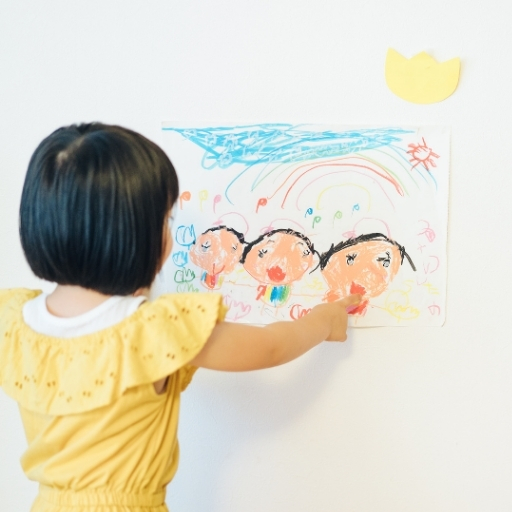 Drawing is one of the fun toddler activities home. Your child may be bored with coloring the books, but they are always eager to color the walls of your house. Set up a mural by sticking papers on the wall. Provide your kids with crayon and they can finally draw and color on the walls.
9. Sort the coins
The kid's fun activities home can include a game of sort the coins. Take out 5 jars, and label which coin will go into which jar. The children can be given a bag full of coins, and they will sort it or you. To make it longer and more interesting, ask your child to tally how many coins are there in each jar.
10. Match the following
If sorting out socks and matching them is high on your household chores, then tick it off. This toddler fun activities home can be both fun and educational. You can give them a pile of socks of different sizes and colors and ask them to match. This will help them to recognize the colors, patterns, and sizes of the objects effectively. It's an activity that will make them sit calmly and patiently through a busy afternoon for you.
The fun activities for kids are innovative and time-consuming. By the time they are done with the activity, you will also be free of your work tasks. Children will both learn something, as well as have fun in the house. These activities make it easier for parents to make the child stay at home without throwing tantrums. Which activity will you try today?